Working with Spotted Yeti has broadened my creative skills and allowed me to learn on-the-job because our team brings different perspectives to each project we create together.
Whether working alongside Allyson, Molly, Chris, or Clouse, I know each of our voices play a unique role in the stories we are telling. And our smart video process (not just telling the story, but making sure it is seen) is something I have always admired.
At Spotted Yeti we are not only woman-owned (go Molly!) but women are the majority of our team.
We take pride in this because our industry has always been a male-dominated field. As the industry is 79% men, it can be easy to overlook the many women who also developed the industry. Even my school program had 80% men and 20% women students!
Many people don't know that women have been making history in video since the silent film era.
In honor of March being Women's History Month, we think it's important to showcase women who have made significant contributions to our American culture and the film industry by using their unique voices.
Ida Lupino


Ida Lupino has a special place in my heart for a number of reasons. Ida was an original "bombshell beauty" actress alongside famous leads like Humphrey Bogart. She got into acting so she could "break into the industry" and do what she really loved which was writing and directing. Ida Lupino now is regarded as the most prominent woman filmmaker of the 1950's Old Hollywood era.
Much of her work is not widely known in popular culture today; unless you watched Turner Classic Films with your grandpa (spoiler alert: I did.) However, Ida starred in 59 movies, directed eight of her own, and also worked in television where she directed over 100 TV episodes for iconic shows like The Twilight Zone, Gilligan's Island, and Bewitched. My personal favorite work of Ida's is the last feature film she directed in 1966 "Trouble with Angels," a comedy about two rabble-rousing high school girls who break every rule in their Catholic boarding school. As a Catholic school child myself, I can relate on a deeper level. I literally caused the creation of a new rule in our school handbook in the 7th grade because converse high-tops were not "school appropriate."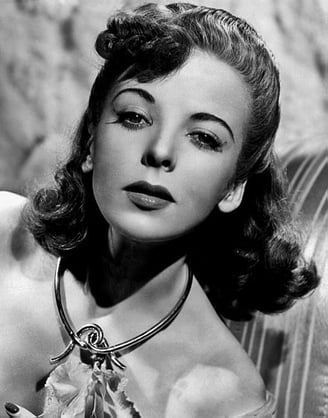 Ida Lupino was regarded as the most prominently working female filmmaker in
The Hollywood Studio Series in the 1950s.

Ida Lupino, c.1930's
Scotty Welbourne, Public domain, via Wikimedia Commons
Thelma Schoonmaker
As a woman and professional editor, I absolutely have to talk about Thelma Schoonmaker! Thelma makes history with her eight nominations and three wins in the category for "Best Film Editing." She has edited all of Martin Scorsese's films since Raging Bull (1980) in which she won her first academy award. I find Thelma's achievements to be so impressive because Scorsese is known for his "it's a man's world" style of storytelling. Little did I know that a woman has been the one to set his pacing for all of these years! Thelma has not retired yet. Her latest work was The Irishman which I binge watched during the pandemic lock down in the summer of 2020.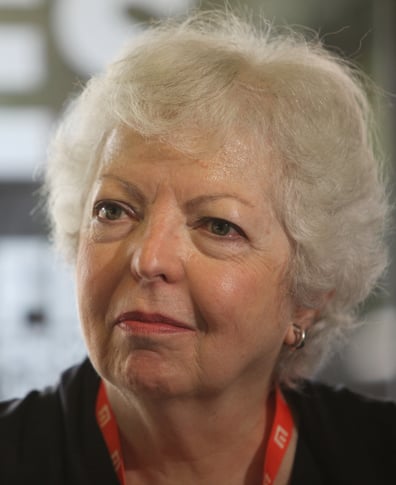 Schoonmaker got her start in film by replying to an advertisement in the newspaper for an assistant film editor.

Thelma Schoonmaker, 2010
Petr Novák, Wikipedia, CC BY-SA 3.0
via Wikimedia Commons
Melina Matsoukas
Melina Matsoukas is a music video director who has recently broken into feature film directing with her film Queen and Slim (2019). Since 2006 Melina has been directing music videos for some of our favorite artists and songs. She has worked with Beyoncé, Jay-Z, Ne-Yo, Katy Perry, Lady Gaga, and Snoop Dogg, to name a few. Melina had to be featured in this blog because I still look to her work in Beyoncé's Lemonade Visual Album as some of the best filmmaking and editing I have ever watched. Her first Grammy win was with Rihanna and Calvin Harris in 2013 for the music video "We Found Love" which I still jam out to. We have so much more to look forward to from Melina. She turned 40 this January, and is currently working on a TV Series called Solos which will feature Morgan Freeman and Anne Hathaway.
Bonus: Hedy Lamarr
In my humble opinion Hedy Lamarr has to be discussed whenever we talk about women in film. Not only was she an actress and producer who starred in 30 films over her career, most notably Samson and Delilah (1949), she was also an inventor.
Hedy invented an early version of "frequency-hopping spread spectrum communication" for torpedo guidance. The concept of frequency hopping was created as a way to evade the Nazis who jammed Allied radio signals in 1942. The basis of frequency hopping is that if information is being hacked through radio frequencies, then send information out on multiple frequencies at different times and lengths so the enemy cannot hack the whole message. This concept was patented by Hedy and is now the fundamental basics of how WiFi and Bluetooth work today. Knowing Hedy's impressive career as an inventor, she undoubtedly approached acting with a unique perspective from other leading ladies.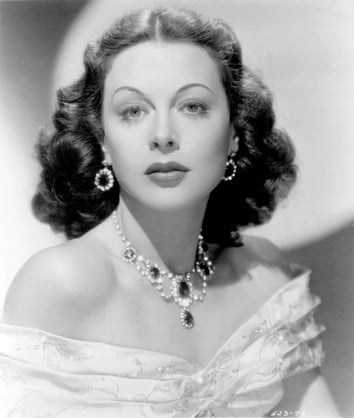 Hedy forged a note from her mother at age 16 to find her way onto her first set as a "script girl."
Hedy Lamarr, 1948
Employee(s) of Lion-Eagle Films, Public domain, via Wikimedia Commons
There you have it! Four of my personal favorite women in Hollywood who have made and continue to make history. Even though these women may be well-known stars, you do not need to travel to La La Land to find amazing women in film. The Cincinnati and Northern Kentucky region have amazing woman-led opportunities right here.
With their own unique visions, Cindependent Film Festival (led by Yeti, Allyson West,) and Women in Film continue to develop and lead filmmakers in the region every day. Add your voice to the sounding board, and let's make beautiful stories together.
To learn more about Spotted Yeti's creative process and how we use our unique voices to help tell your story, contact us.