Working with Spotted Yeti has broadened my creative skills and allowed me to learn on-the-job because our team brings different perspectives to each project we create together.
Whether working alongside Molly, Chris, Bryan, Liz, or Andy, I know each of our voices play a unique role in the stories we are telling. And our smart video process (not just telling the story, but making sure it is seen) is something I have always admired.
At Spotted Yeti we are woman-owned (go Molly!) and WBENC Certified.
We take pride in this, because from Hollywood to the Cincinnati region, our industry is a male-dominated field. In 2021, of the top 250 highest grossing films, women only made up 25% of the behind-the-scenes roles. With that kind of a chasm it can be easy to overlook the many women who are working to cement their place in film making. Even my multi-media program in college had 80% men and 20% women students!
In honor of March being Women's History Month AND Oscar season, I think it's important to showcase the only woman nominated for Best Director in the 2022 Academy Award Season as well as three other women who have made significant contributions to our culture and the film industry by using their unique voices.
Jane Campion
Australian based director Jane Campion, has been a filmmaker since the early 1980's and had international success in film festivals before finally being recognized by The Academy. In 1993 she was the second women to ever be nominated for Best Director for her work in The Piano starring Sam Niell. (Lina Wertmüller was the first with her film Seven Beauties in 1975). Although Jane lost her first Best Director nomination to Clint Eastwood for Unforgiven, she did snag Best Original Screenplay for The Piano which is still super impressive to know she wrote and directed the film. Twenty-nine years later she has made history again by being the first women ever to have been nominated for Best Director twice, with her newest film The Power of the Dog starring Benedict Cumberbatch. And this time she won! In fact, Jane swept the all the major association awards by winning Best Director at the Oscars, BAFTA, and Golden Globes for Power of the Dog.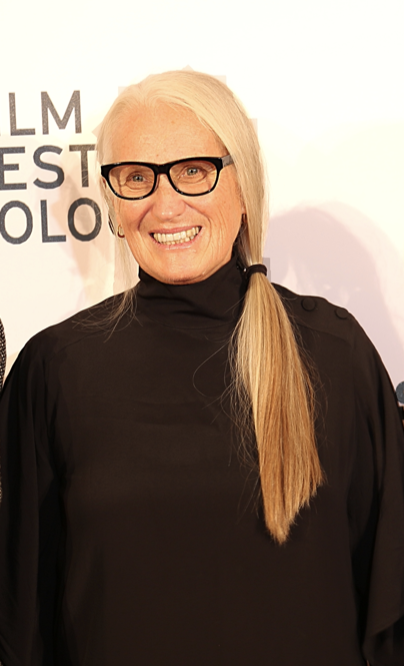 Jane Campion, 2017
9EkieraM1, CC BY-SA 3.0, via Wikimedia Commons
Alice Guy-Blaché
Alice Guy-Blaché was the first ever woman filmmaker and director, having worked in the industry since it's birth. Alice got into the film industry on the ground floor as a secretary at Gaumont Film Company in France (which still operates today a major studio). She directed over 1,000 films between 1896-1920, often creating 3-5 films a week, and casting people of all races and religions. In 1910 Alice and her husband Herbert Blaché left Gaumount and began The Solax Company in New Jersey. Solax was widely successful and the largest film studio in America, before the Hollywood era began. Unfortunately, for decades Alice was cut out of film history because she and Herbert got divorced and he claimed The Solax Company as his own, effectively cutting her out of the business, and wiping her name from company history. Alice moved back to France and lived a quiet life, until she finally vindicated herself in 1976 by writing an autobiography and correcting film history while doing it! This woman was a trailblazer through and through, and I will definitely be adding her autobiography, The Memoirs of Alice Guy-Blaché, to my reading list!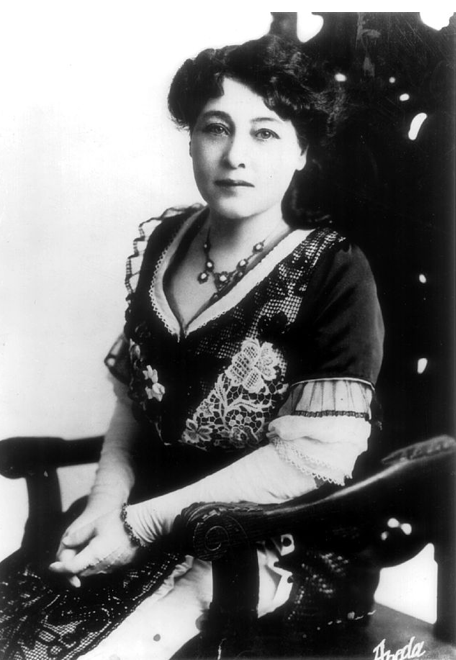 Alice Guy-Blaché, 1896
Apeda Studio New York, Public domain, via Wikimedia Commons
Thelma Schoonmaker
As a woman and professional editor, I absolutely have to talk about Thelma Schoonmaker! Thelma makes history with her eight nominations and three wins in the category for "Best Film Editing." She has edited all of Martin Scorsese's films since Raging Bull (1980) in which she won her first academy award. I find Thelma's achievements to be so impressive because Scorsese is known for his "it's a man's world" style of storytelling. Little did I know that a woman has been the one to set his pacing for all of these years! Thelma has not retired yet. Her latest work was The Irishman which I binge watched during the pandemic lock down in the summer of 2020.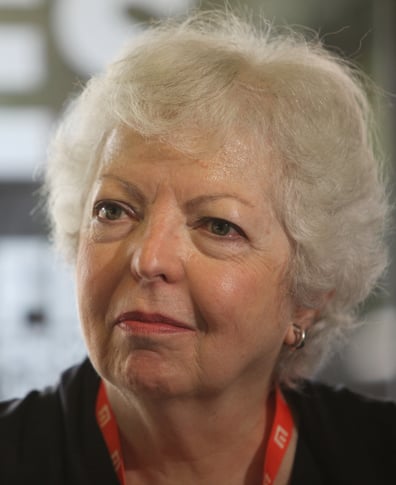 Schoonmaker got her start in film by replying to an advertisement in the newspaper for an assistant film editor.

Thelma Schoonmaker, 2010
Petr Novák, Wikipedia, CC BY-SA 3.0
via Wikimedia Commons
Mindy Kaling
Mindy is one of my favorite women in film and tv, because she consistently fights for diversity on the screen. Mindy began as a stand up comedian but the content she writes, directs and produces is binge worthy and meaningful. Mindy came into the spotlight when she worked on The Office tv series as an actor and writer. After The Office she became more of a house-hold name with her show The Mindy Project, which ran for six seasons which she created, produced and starred in. Mindy continues to work in on screen roles but somehow finds the time to also write, direct and produce!? She has launched three different hit series across Netflix, Hulu and HBO! The best thing about all of her work? The accurate portrayal of being from Indian decent in America. As a first generation American herself, Mindy has aided in more accurately representing diverse Americans on screen, by creating roles for younger women (and men!) like her.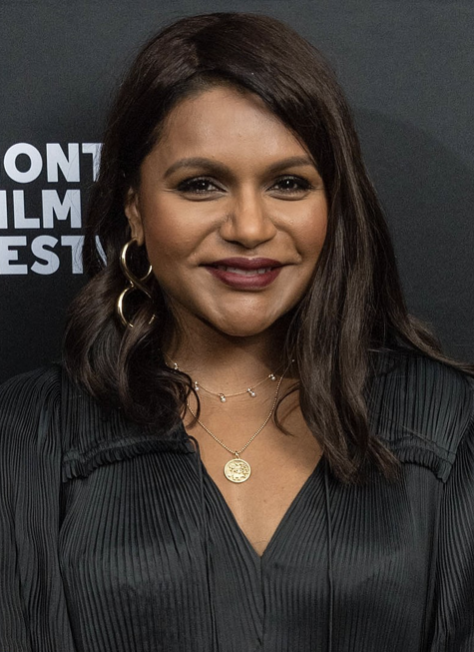 Mindy Kaling, 2019
Montclair Film, CC BY 2.0, via Wikimedia Commons
There you have it! Four of my favorite women in Hollywood who have made, and continue to make history. Even though these women may be well-known stars, you do not need to travel far to find amazing women in film: the Cincinnati and Northern Kentucky region have amazing woman-led opportunities right here.
With their own unique visions, Cindependent Film Festival (led by former Yeti, Allyson West,) and Women in Film continue to develop and lead filmmakers in the region every day. Add your voice to the sounding board, and let's make beautiful stories together.
To learn more about Spotted Yeti's creative process and how we use our unique voices to help tell your story, contact us.