Traveling is my passion. Telling human interest stories is what drew me to a career as a Video Producer. And having the opportunity to combine both as young entrepreneur ten years ago still blows my mind. This year marks 10 years of working with Village Life Outreach Project and I want to thank them for not only taking a risk on me to tell their story…but to do so by traveling halfway around the world to Tanzania with limited resources and a small portfolio of experience.
Ten years ago I was working in Columbus for a company that hit hard financial times and cut my hours to part-time. I did dream of owning a production company one day, but admittedly I thought that would come after years of experience. A need for income and a poor job market, motivated me to start creating my own work.
I have to thank my brother, Dr. Zach Berrens, for the connection to Village Life. Having an interest in global health, Zach traveled with Village Life twice in med school at UC and gave a strong recommendation to Village Life's founder, Dr. Chris Lewis, that I was capable of pulling this off. (Thanks, bro!) So in October 2009, I joined a brigade of UC medical, nursing, pharmacy, architecture, and engineer students to help make an impact through our own respective industries.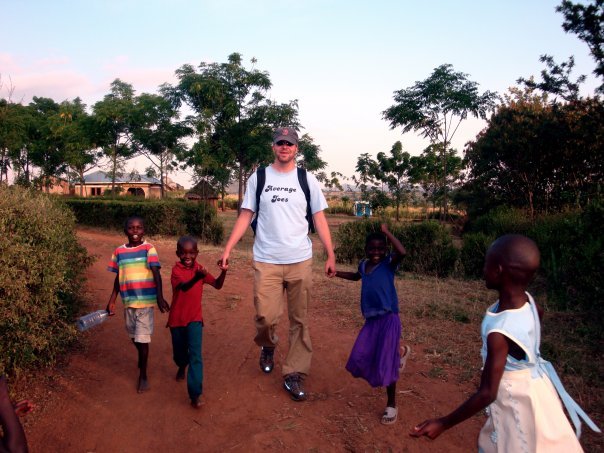 Zach in Tanzania in March of 2009
Village Life's mission is to unite communities to promote Life, Health, and Education. They partner with three villages in Tanzania and that word partnership is key because that is what leads to sustainable outcomes. Some key initiatives include improving water quality, developing educational and preventive health programs, providing nutrition to school kids, and building a healthcare center.
Recently I sat in the audience at Night on the Serengeti, their annual fundraiser, and I reflected on how much has changed over the years. Personally, I transitioned from dipping my toes into entrepreneurship as an independent freelancer to building a business with a team of diverse talents. (Also interesting to note is the advancements in technology. I have changed camera models four times since 2009 and hardly recall the days of shooting on mini HDV tapes.)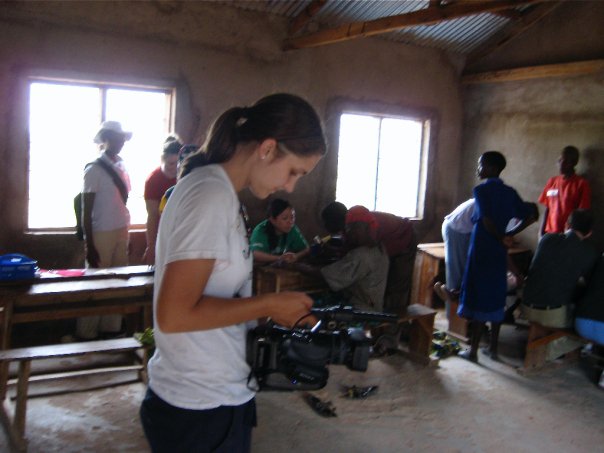 Molly in October 2009 recording footage with her first camera, which shot on mini HDV tapes.
In regards to the organization, Village Life is celebrating 15 years of impact and has transitioned from meeting daily urgent needs of the villagers to focusing on longterm sustainability. Clean water solutions have been designed. The empty ground I stood on in Roche is now home to a health center, providing villagers with their first ever access to permanent healthcare. And we've had the privilege following along yearly as students and volunteers bring back footage for us to edit so that we can continue to tell the story of their developments.
Much can be learned from the early vision set forth by Dr. Lewis and carried forth by the staff, Board of Directors, and many volunteers at Village Life. So much centers around building strong relationships, both locally and in Tanzania. At Spotted Yeti, we have had many early clients that have helped give us our start and it is those early relationships that built our foundation for today. I hadn't formed Spotted Yeti Media at that time I went to Tanzania, but Village Life is a big part of our story and to that I give a huge thanks ("Asante Sana") to them and Dr. Lewis (and my brother…who continues to be one of my biggest supporters.) Cheers to another 15 years of impacting lives!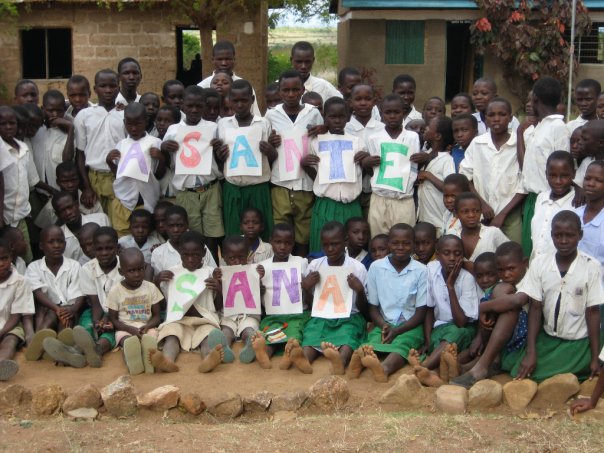 "Asante Sana" - Thank you very much in Swahili
Molly Berrens is the Founder of Spotted Yeti Media and enjoys telling authentic and powerful stories. If you are are interested in telling your organization's story to move your audience to think, feel, and act - that's where Spotted Yeti Media can help. Contact us today to setup a meeting. We'll help you discover how video can help to "show the world you exist."