"The medium is the message." - Marshall McLuhan
In a sea of information and people's fleeting attention spans, having a video can set you apart from your competition.
An Explainer Video is one of the best ways to break through the noise and information overload that bombard potential clients everyday.
So what is an explainer video?
An explainer video helps explain your company's product or service in video format, pretty self explanatory, eh? Jokes aside, explainer videos are often used to present your company's methods, ideas, or solutions to problems in an entertaining and concise way. They often include how your product works and how it can help potential clients utilize your services.
In 2022, we did an explainer video with the tech company Cerkl. Cerkl, an amazing software company, wanted to promote their internal communication suite "Broadcast."
Cerkl Explainer Video
Collaboration is key when approaching an explainer video. We worked directly with Cerkl's internal marketing team to determine what message they wanted to relay to potential clients and curious minds. Because of this collaboration, we were able to come to a clear and decisive message for the video.
"We never worried about what was next in the process, as their team members took the time to establish our needs and next steps." - Emma Hundley, Digital Marketing Manager, Cerkl
At Spotted Yeti we absolutely love collaborating.
No one knows your brand better than you do and we want to work together to bring that vision to life. While working with Cerkl, we had several rounds of scriptwriting in order to determine the story, information to present, and tone of the video.
There are many options when choosing the tone of an explainer video. Straight forward and matter-of-fact, animated, purely informational, or funny and silly. All are good options depending on the subject matter or your company's overall brand.
It was decided the best way to explain Cerkl's "Broadcast" software was to create a satirical story based on real life experiences. One aspect to take advantage of in an explainer video is to "show, don't tell." For the Cerkl Explainer Video we took advantage of on-screen visual effects.
After the script was approved we continued the rest of our pre-production process. Great pre-production will always help a production run smoothly.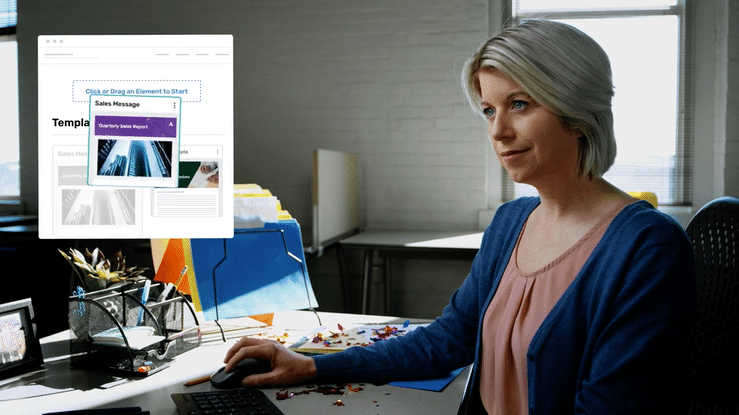 VFX (visual effects) used to show off Cerkl's software
Having an explainer video can help tell your story the way you want it heard. As experts in the video medium, Spotted Yeti can work with you to complete that vision. Whether you're wanting to get the word out on a new software you've designed, an employee benefit program, or just want to share with the world that you exist, we are here to get your message out there.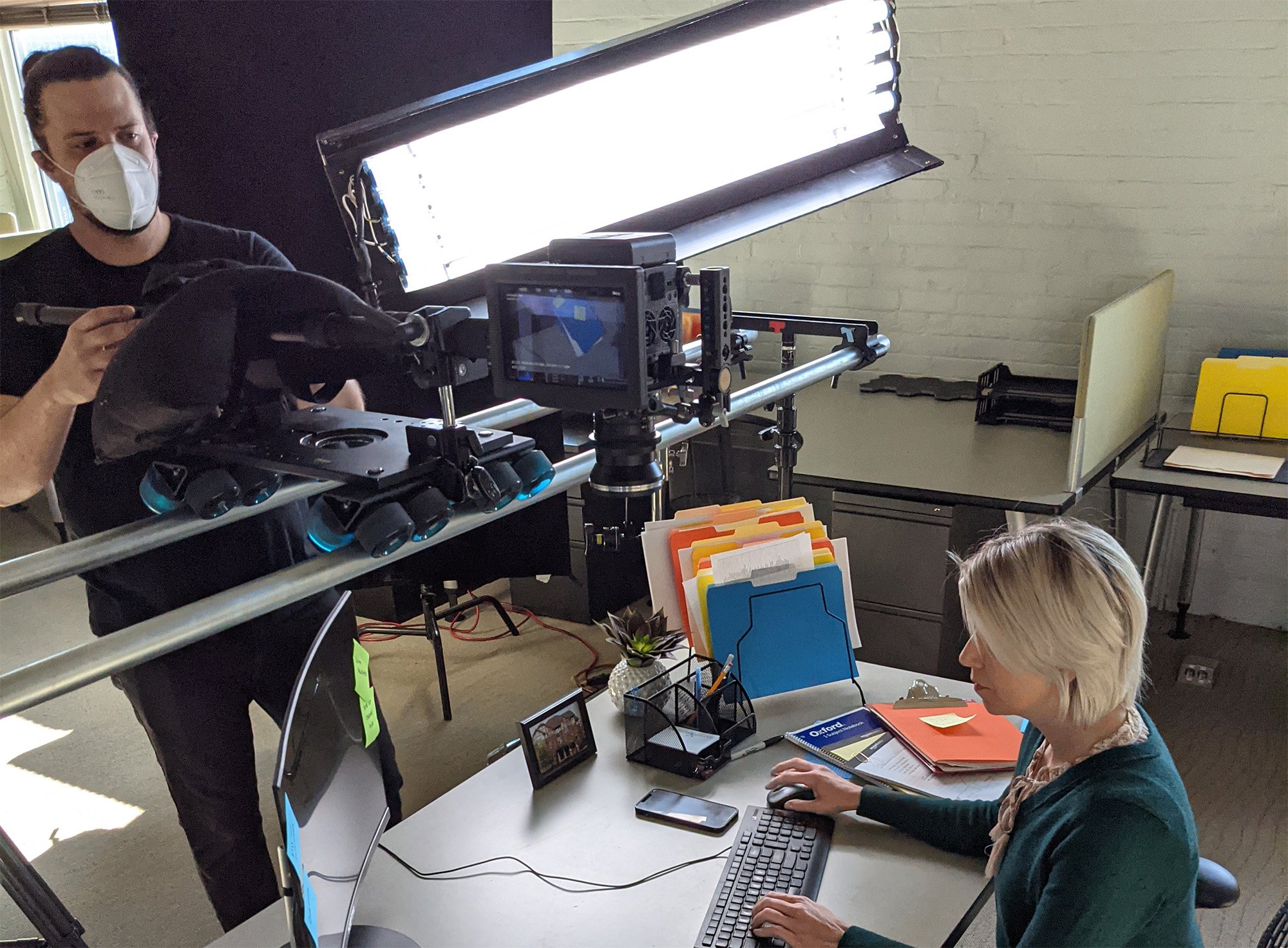 Creative and interesting angles create a dynamic visual story
It has been shown that videos increase engagement with clients and perspective clients. They bring about new leads and spread the message you're trying to tell. But you don't have to take our word for it:
"As a SaaS company tackling a hot, up-and-coming market, there's a disconnect that copy can't bridge by itself. Our Spotted Yeti video was able to hurdle us over any barrier of entry we may have when it comes to a higher-up not understanding our product's value. From LinkedIn, we've gained 60 conversions in a 3-week span from the video." - Emma Hundley, Digital Marketing Manager, Cerkl
So let us help explain your vision to the world in video format!