I'd like you to meet our client: The Verdin Company. Verdin has been dedicated to producing expertly-made bells and clocks since the 1800s. This family-owned company, now in its sixth generation, began in Cincinnati, Ohio and has evolved their industry over the years to include digital bells, custom art installations, and even organs.
Video As a Sales Tool
We've been working with the Verdin Company for six years and the main objective of each of their video projects has been to create a powerful sales tool for their various products and services. The value proposition that Verdin brings to all of its offerings is the experience and quality. If it's a bell project, clients and communities are invited to the foundry to witness the casting. If it's a custom art installation, Verdin includes the client throughout the entire design and implementation process. What better way to bring to life both the experience and quality of working with Verdin than through video?
Additionally, Verdin has an international footprint, and since video is not bound by geography it has allowed them to have further reach. The marketing department can use the video to raise general awareness of their products and services. Sales representatives can directly reach out to prospects and hopefully move them along the sales process to the consideration phase and secure that in-person meeting.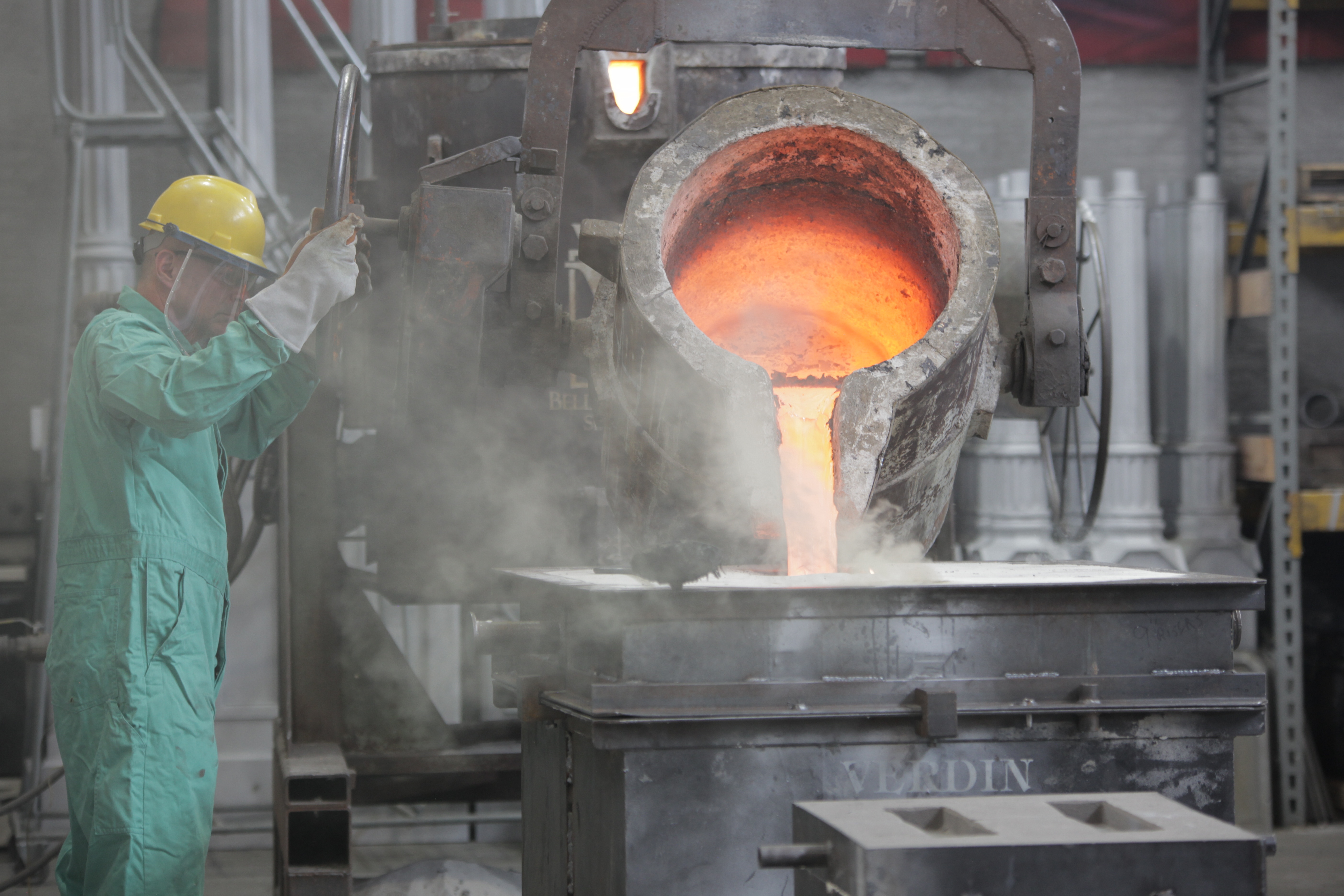 Marketing Videos That Aren't So Salesy
We've found that storytelling through interviews has been an effective style to market the various Verdin product offerings. When it comes down to it, the motivation of a Verdin client is generally personally and emotionally driven. They are seeking to build memorial towers for the fallen or church bells to be rung at both joyous and somber occasions. They are human-interest stories.
Having customers and participants tell the story in their own words through interviews sets an authentic and personal tone. We are able to add visuals to these interviews by including dynamic b-roll (supplemental footage that visually shows what's being talked about) and take the viewer on a journey through the process. This style of video is timeless and effective. It's real people sharing real responses and it doesn't come off as intentionally salesy to the viewer.
Here's a video sample we produced that documents the production of the first ever Honor Bell. Notice how the different interview perspectives come together to tell the story and how, as a viewer, you feel part of the journey:
Forged From Honor: The Casting of the Honor Bell with the Verdin Bell Company
Interview-style has been a great match for Verdin, but it isn't the best style for all productions. Check out our page Ways to Tell It for other styles of marketing videos.
Project Spotlight: The Bell Foundry on Wheels
Over Memorial Day Weekend 2017, we got a chance to learn about Verdin's Bell Foundry on Wheels. The project entailed a four-day production to document the entire installation process of the Evendale Tribute tower from start to finish.
One of our favorite moments during production was when our team member, Tommy, got the chance to ride along with the Patriot Guard Riders, a group of Veterans who do motorcycle escorts for funerals and memorial services of fallen American heroes.
Our time on this production helped us gain a newfound respect for this group and their passion and dedication to honoring those who served our country. It also helped us understand the importance of our first-responders, whose escorts are always executed flawlessly. Furthermore, we now know to never underestimate the meaning of a bell and the work that goes into producing one.
From our side of things, this project allowed us to utilize a lot of our tools (from expertise to equipment). We were able to combine our love of storytelling through interviews with artistic elements, thus making the experience all the more special.
As special as the process was, however, we still had our fair share of challenges throughout the shoot. The one that stands out to us the most is the background noise we had to battle during our interviews. Between the cicadas and the factory noise, it wasn't exactly a walk in the park making sure the interview answers were audible and clear. It took a bit of extra effort to make sure our audio was clean.
Challenges aside, we always enjoy our time with the Verdin Bell Company. Take a look at the final product here:
The Verdin Company: Bell Foundry on Wheels
Are you interested in adding marketing videos for your company? That's where Spotted Yeti Media can help. Contact us today to setup a meeting. We'll help you discover how video can help to "show the world you exist."